Core group active on four continents
The WWN core group members are all busy celebrating World Wetlands Day this year. Here's a summary of what we're up to:
Louise Duff is speaking at a conference at Cockburn Wetland Centre, Perth, Australia, local participants on the outcome of the global citizen science wetland survey that we did with the Society of Wetland Scientists and WWT; in particular on the value of community engagement as revealed in the survey.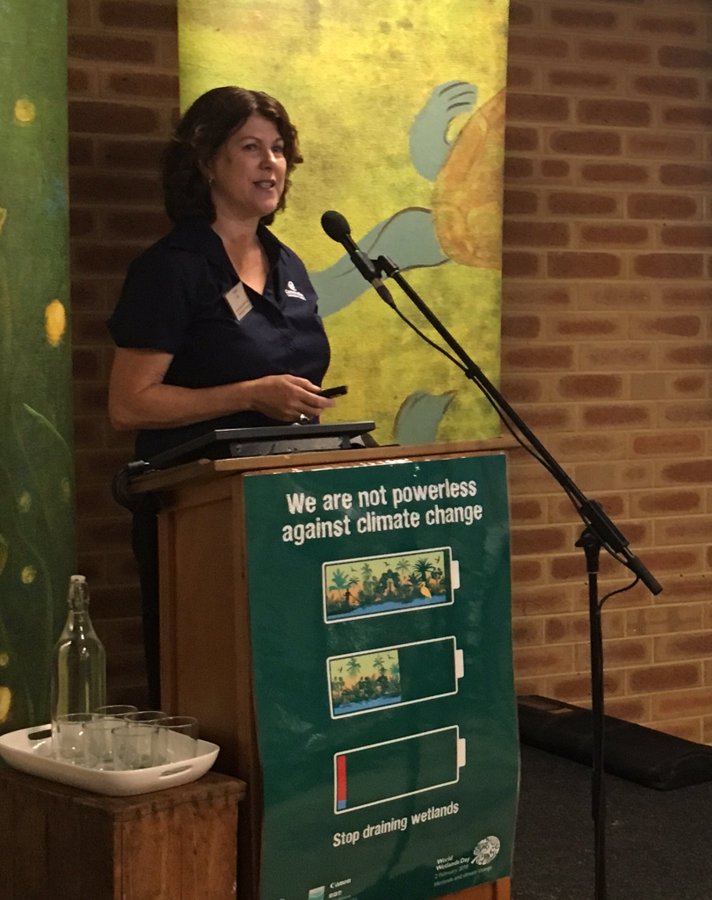 World Wetland Network

@worldwetnet

Lots of interest in the global citizen science state of the wetlands survey at the Cockburn Wetland Centre

#

WorldWetlandsDay

Conference today

 
See World Wetland Network's other Tweets
Chris Rostron is speaking at the French national launch of World Wetlands Day activities at Grand Lieu Wetland Centre, one of the most active members of the WLI network.
Wetland Link International

@WetlandLink

 
See Wetland Link International's other Tweets
Pato Guerrero is holding
two days of activities
 at Putu wetland in Chile, called the "Embrace Your Earth Meeting-Encounter" (Encuentro AbrazaTu Tierra) with food, cultural activities, bird watching, and field visits.
In Colombia, Felipe Velasco is starting the process of Ramsar designation for Lake Tota—amazing news after years of work.
Max Djondo in Benin is using the occasion to celebrate Lake Nokoué (see the photo below) with the Ministry of the Enviornment and Water, local authorities, and communities. They can influence some of the threats to Lake Nakoué: uncontrolled urbanization, commercial reclamation of the  lakeshore,invasive alien species, overfishing and overextraction.
In Kyushu, Japan, Minoru Kashiwagi is holding a conference called Save our wetland, Spoon-billed Sandpiper, with reports from those who participated in Ramsar COP13, and EAAFP MOP10.